Interior design & fitout in ALDAR building
CLIENT
Confidential
LOCATION
Aldar headquarters building, Al Raha Beach, Abu Dhabi, United Arab Emirates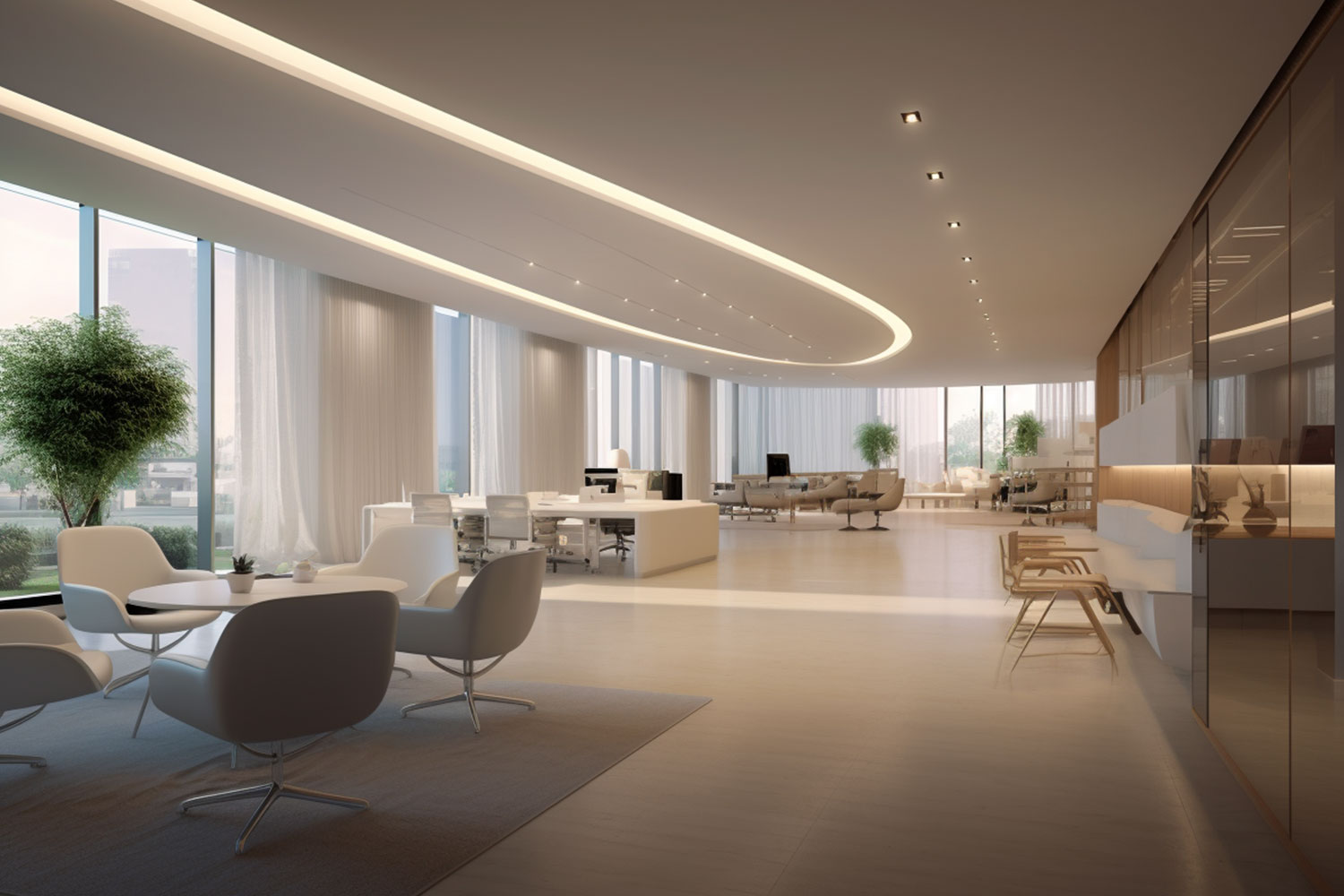 At Telal Engineering and Contracting, we pride ourselves on delivering exceptional interior design and fitout solutions. Our dedicated division, Telal Indesign, specializes in transforming spaces into captivating environments that harmoniously blend aesthetics, functionality, and innovation. We are pleased to showcase one of our remarkable projects completed under Telal Indesign's expertise.
Within the iconic ALDAR headquarters building, Telal Indesign worked closely with our confidential client to realize their unique vision for their interior space. Our team of talented designers and fitout experts meticulously crafted an environment that reflects the client's brand identity while creating a productive and inspiring atmosphere.
As part of Telal Engineering and Contracting, Telal Indesign has access to a wealth of expertise in engineering and contracting. This synergy allows us to seamlessly integrate our interior design solutions with the technical aspects of the project, ensuring a holistic approach and successful execution.
With a strong focus on space optimization, our team carefully planned the layout to maximize functionality and efficiency. We took into consideration the specific needs of our client, creating distinct zones that promote collaboration, privacy, and seamless workflow.
Telal Indesign leaves no stone unturned when it comes to selecting the finest materials, finishes, and furnishings. We pay meticulous attention to every detail, ensuring a cohesive and visually striking interior that leaves a lasting impression.
Sustainability is a core value at Telal Engineering and Contracting, and Telal Indesign upholds this commitment by incorporating environmentally friendly practices and materials into our projects. We believe in creating spaces that not only inspire but also contribute to a greener future.
As a trusted partner, Telal Indesign maintains strict confidentiality regarding our clients and projects. We understand the importance of privacy and respect our clients' wishes for anonymity.
If you are seeking an interior design and fitout solution that combines expertise, creativity, and technical excellence, Telal Indesign is here to bring your vision to life. Contact us today to discuss your project requirements and let us create an exceptional interior space that surpasses your expectations.
You might
be interested...
M+W interior & fitout projects in Prestige tower MBZ CLIENT M+W group. LOCATION Prestige Tower, Abudhabi, Muhammad Bin Zayed City Project Overview We are proud to

[…]

CONSTRUCTION, COMPLETION OF NEW SECURITY BUILDING AT AL TAWEELAH RECEIVEING FACILITY CLIENT Falcor Engineering & Contracting Services LLC LOCATION Al Taweelah, Abu Dhabi MAIN CONTRACTOR/SUB CONTRACTOR

[…]

IRIS A100 PROGRAM (PHASES 5,6 & 7- CIVIL & UNDERGROUND WORKS) CLIENT NDA LOCATION Kizad, Abu Dhabi MAIN CONTRACTOR/SUB CONTRACTOR Telal Project Overview Construction, Completion and

[…]