Telal is dedicated to delivering an extensive range of EPC Solar services. With our highly experienced team of engineers and project managers, we are committed to exceeding expectations in terms of time, cost, safety, and quality for every project we undertake.
Telal offers a comprehensive suite of services to support investment projects in photovoltaic (PV) systems. We collaborate closely with our clients, helping them maximize the benefits of their solar ventures. Our expertise lies in making businesses more energy-efficient, sustainable, and cost-effective, thereby enabling our clients to achieve their sustainability goals.
Telal is at the forefront of qualifications and industry standards in the UAE. Our skilled & certified engineers excel at integrating systems that comply with Dubai Electricity and Water Authority (DEWA), Abu Dhabi Distribution Company (ADDC), NEC, IEEE standards. They bring their expertise to bear on project design, supervision, implementation, monitoring, operation, and maintenance.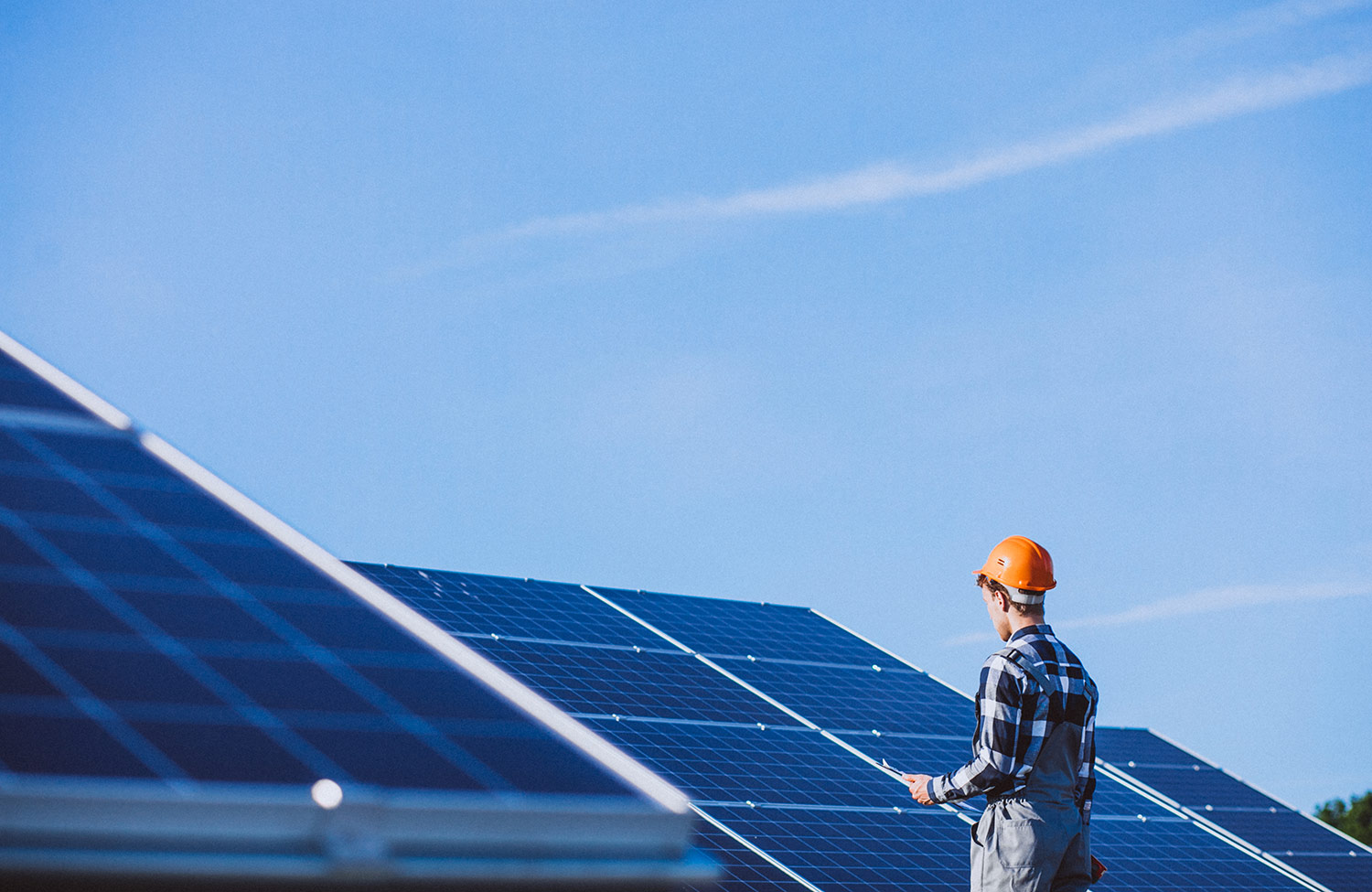 With our dedicated team of skilled technicians and engineers, we provide routine maintenance, and swift troubleshooting to keep solar systems operating at peak efficiency. Our commitment to regular inspections, prompt repairs, and efficient system optimization ensures maximum energy generation and minimal downtime. By entrusting your solar system's operation and maintenance to Telal, you can rest assured that your investment will continue to deliver reliable, sustainable, and cost-effective energy for years to come.
Telal stands out as the ideal choice for clients seeking robust solar system monitoring capabilities. Leveraging SCADA platform, we provide comprehensive technical reports, ensuring real-time insights into solar system performance. Our advanced alarm fault notification system promptly alerts clients via email and messaging, enabling 24/7 monitoring for uninterrupted operation and optimal yield generation. With Telal's commitment to utilizing cutting-edge monitoring tools, clients can have full visibility into their solar systems, proactively address any issues, and maximize energy production, ultimately securing long-term returns on investment.
Our Commitment & Involvement
From initial consultation to post-installation support, Telal remains dedicated to delivering exceptional results. Our team takes a hands-on approach, collaborating closely with clients, understanding their unique requirements, and tailoring solutions to meet their specific goals. With Telal's deep industry expertise, reliable project management, and transparent communication, clients can trust that their solar projects are in the hands of a committed partner who will go above and beyond to ensure success.
Our involvement encompasses
all aspects of installations including
02
Technical Design, Energy simulation, report generation and Visual design.
03
Performance analysis & System monitoring
04
Technical and Economic feasibility analysis of the project.
05
Complete Electrical Design & Installation works
06
Switchgear Assembly and Installation
07
Mains Cabling & Earthing Systems.
08
Design & Installation in compliance with ADDC/DEWA regulations.
09
Off-Grid/ On-Grid Solar PV Systems